data point live: san francisco
While the second event used the same overall style, we were able to acquire a more robust list of speakers and a healthier mix of existing users and prospective clients. This led to an upgrade in the style of the website and a far more extensive/informational event schedule.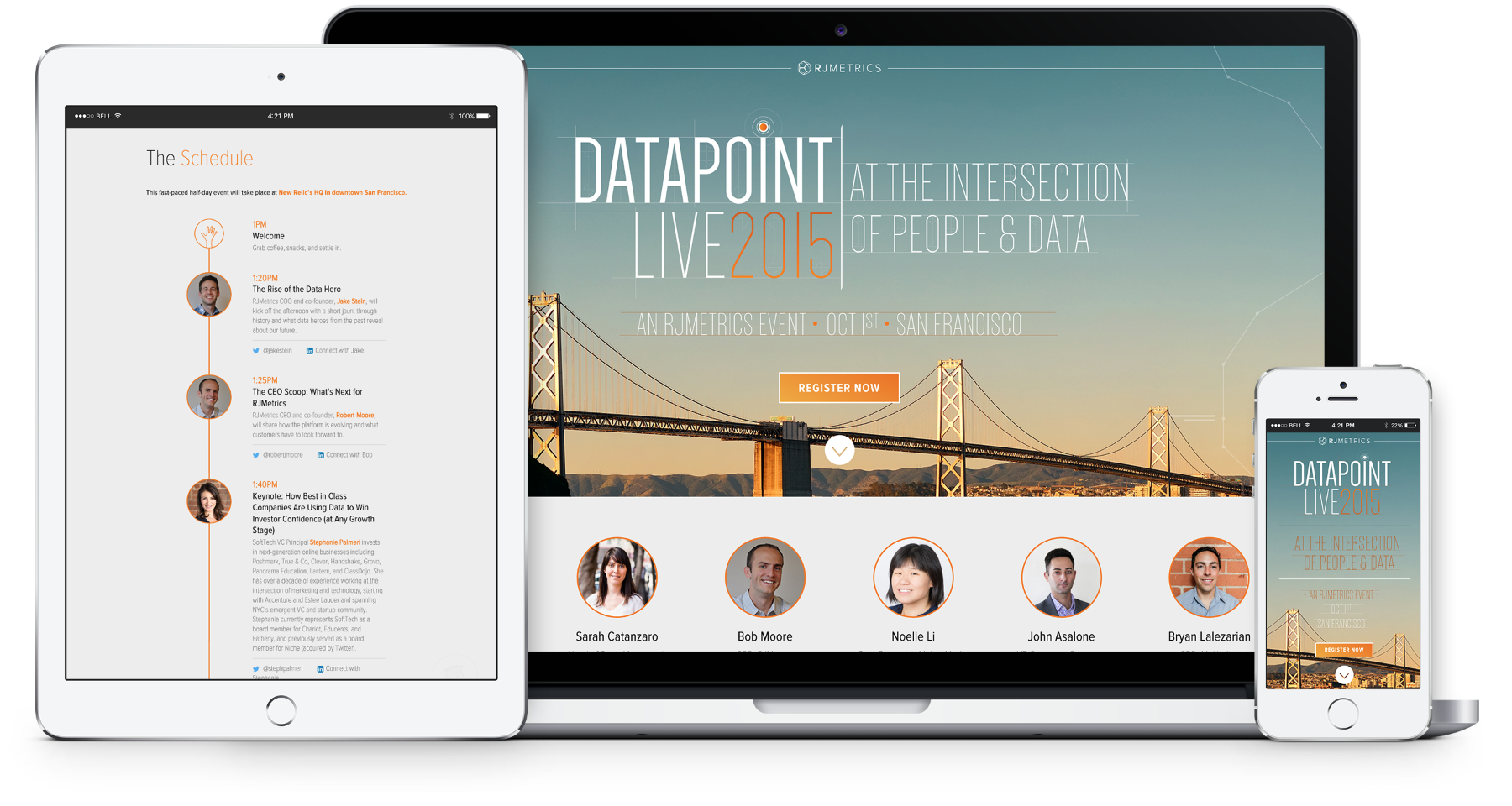 PROJECT RESULTS:
One of the biggest marketing results that came from these events was some excellent video testimonials from power users of the product. Additionally, we were successfully able to gain some invaluable insights directly from founders and leaders of various ecommerce companies.